Join OEM Co-President, Sam Simons, as he discusses OEM Controls' journey in strategic management at NHMA's Webinar on EOS (Entrepreneurial Operating System For Manufacturers. Listen to insights from industry professionals on how to strengthen your business and align your team.
NHMA is an association with members that include manufacturers of all kinds, located throughout Connecticut. NHMA's belief is that manufacturing makes the future and is vital to our state's future. They serve as a gateway to success and fulfillment in the industry. NHMA collaborates across industry segments to provoke positive change through education and workforce development, and the development and sharing of industry best practices.
Due to COVID-19 NHMA Programming will be moving ONLINE. You will now be able to attend a webinar hosted by our panelists which will offer insight into how your business can gain traction and work towards a unified goal using the Entrepreneurial Operating System.
~WEBINAR~
EOS (Entrepreneurial Operating System)
For Manufacturers:
Strengthen Your Business &
Align Your Team
Thursday, April 16, 2020, 12 pm - 1 pm
MEMBERS FREE
NON MEMBERS $25.00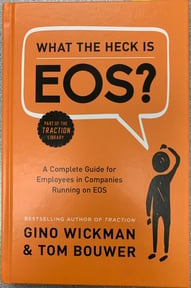 Panelists will explain EOS (Entrepreneurial Operating System), how it works in their business and why you should consider adopting this approach to business management.
Topics include:
How to build a vision and gain traction with a focused leadership team.
What tools will empower your business
Ways to get to the root cause of your key issues
Who should attend: Owners, Executives, Managers, Other Key Employees
Moderator:
Paul D'Andrea, Watch Hill Partnership
Panelists:
Bill Newbauer III, Hubbell Electric Heaters
Sam Simons, OEM Controls
David Parmalee, Wepco Plastics
Webinar Details will be available soon!