National Fluid Power Association Education and Technology Foundation has recognized OEM Controls, Inc. as a Silver level donor and will acknowledge us at all major events and in their publications. Growing the fluid power workforce has been NFPA's main priority.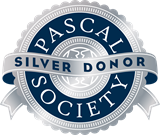 NFPA is the only trade Association focused exclusively on fluid power technology with members representing the entire fluid power supply chain. NFPA has grown to over 340 member companies. Their mission aims to strengthen the industry through developing new programs by working with manufacturers, distributors, suppliers, educators, and customers. For those who are unfamiliar with the industry, fluid power describes hydraulic and pneumatic technologies which both use fluid, such as liquid or gas, to transmit power from one location to another.
Through companies like OEM Controls, NFPA Education and Technology Foundation can create more educated fluid power engineers. With our support, they can influence 129 schools that now have fluid power challenge materials in their curricula.
With the Fluid Power Action Challenge, the introduction of careers in the fluid power industry has engaged over 21,000 students. The same challenge actively engaged students to learn about fluid power and gives support and resources to teachers for science and technology. Hundreds of individuals in NFPA have involved themselves in mentorship and classroom activities within schools that may not have been able to achieve that without them.
Schools across the country have not only made serious investments of both time and money but have also helped spread information about the fluid power industry and reaped the benefits that come with it. OEM Controls is proud to be a part of the movement that brings fluid power to light.