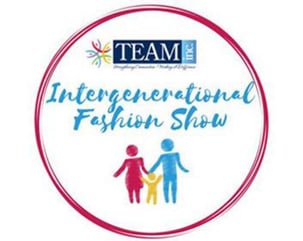 OEM Controls is proud to have been a sponsor for TEAM Inc's Intergenerational Fashion Show this past weekend in which proceeds go toward Team's Meals on Wheels program. Meals on Wheels aims to deliver nutritious meals directly to the front door of the elderly and homebound in Connecticut's Naugatuck Valley area. The deliveries bring friendly visits and safety checks to the seniors, ages 60 and over, in our community who need it most. Team's Development and Communications Manager, Lisa Savoid, stated "this event [was] about bringing people in our community together to help fight against senior isolation and hunger".
After facing cuts in state and federal funding, Meals on Wheels had hopes that this event would bring the much needed awareness and support for the critical program that it deserves. Last year, Meals on Wheels delivered over 40,000 means to more than 250 Valley seniors. This year we hope that the Fashion Show will bring the extra boost of awareness that will enable TEAM Inc to exceed last years numbers.
If you would like to get involved with TEAM Inc's Meals on Wheels find out more information here. If you would like to learn more about the Meals on Wheels program in the US and find out other ways you can volunteer you can find more information here!