Engineering Education in CT
On April 4, 2017, OEM Controls participated in the Annual Career Fair held at Emmett O'Brien Technical High School in Ansonia, Connecticut. Our Engineering Manager along with 2 Junior Engineers explained the importance and critical need for engineering and drafting education in CT as well as for our future needs.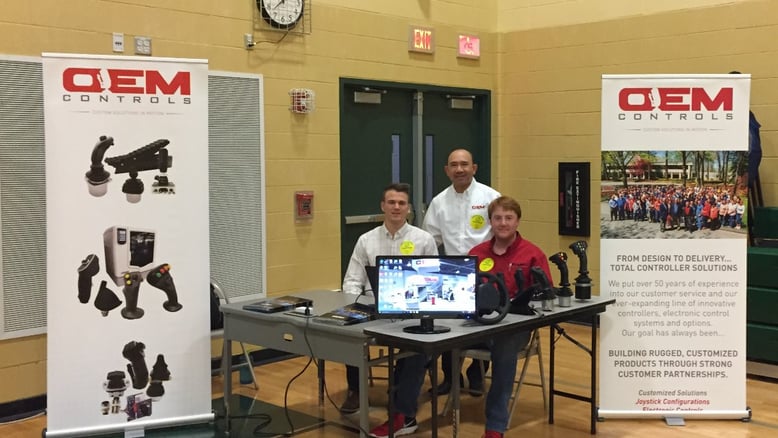 Controllers In Day To Day Life
Our Engineers had some of our product lines to show and demonstrate to the students and explained how many of our products are used on construction equipment, such as cranes, boom lifts, scissor lifts, etc. The students also learned the importance of having great quality material in all of the products and how to keep the customer happy with their products. The Engineers also advised the importance of keeping up with technology and development of new products.
Building A Tradition
OEM Controls has participated in the annual Career Fair for over 8 years and will continue to have a lasting impact on the student's studies, careers, and local community. OEM Controls values our relationship we have with the students and faculty members at Emmett O'Brien Technical High School, as we look forward to the event every year. It is a privilege to be a mentor to the students, and is critical for today's students to become tomorrow's engineers.
If you were there we'd love to hear about your experience. Please feel free to let us know by leaving us a comment below!