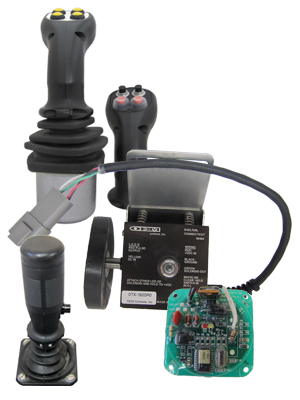 Product Description
The Drum Rotation Indicator System for mobile cranes and boom trucks put precise control over drum rotation and rate of movement at the operator's fingertips with unparalleled durability and reliability. By providing the providing the operator with a direct indication of hoisting drum movement, the DRI-62 provides the control feedback that is vital for applications where the precise positioning of building materials or equipment is required. The DRI-62 offers unique "fine" and "coarse" thumping rate select-ability. Retrofitting to existing equipment is simple and economical since the complete DRI-62 consists of only two (2) components:
Features
Transmitter (Sensor): is as a standalone module and can accept almost any pulsed input signal from an external sensor. When used in conjunction with the optional enclosure cable and friction wheel, the unit is mounted onto the hoisting drum and activated by the means of the transmitter friction wheel. The transmitter interprets the external signal and provides electrical pulses which allow the operator to maintain remote monitoring of the indicators. The transmitter is also available in dual drum or winch configurations.
Indicator (Thumper): is a tactile indicator that receives the electrical pulses from the transmitter and converts them into mechanical movement via the solenoid. The thumping rate increases in direct proportion to the drum speed up to a maximum 15 pulses per second.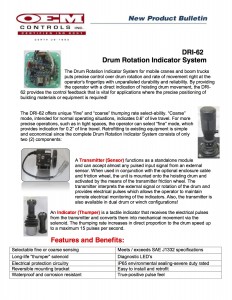 Click image to view / download / print